Kitchen cabinets are expensive to buy and replace, which means that this is something that we are not going to want to do if we can help it. But what if you feel that your kitchen needs a refresh and that your cabinets are looking tired and old?
The answer that you could be looking for is paint. Not only is paint easy to use, but it is also much cheaper than replacing entire cabinets. You also have much more choice in colours than you realise.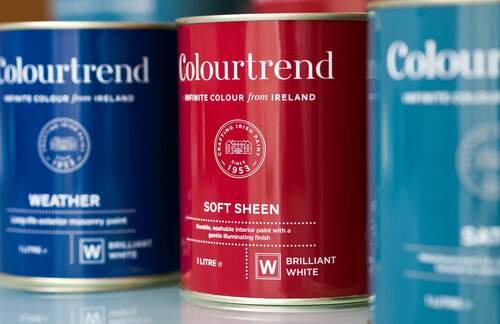 Feeling inspired? Why not check out our top tips on how to refresh your kitchen cabinets with a touch of paint?
The starting point
The good news is that there are a range of paints which are designed to be used on both wooden and acrylic cabinet doors. However, you do still need to prepare the doors so that you make sure that your paint is applied properly and looks the best that it can.
It is a good idea to take the doors off of the cabinets if you can, as the drips will be limited on a flat surface. However, this isn't always possible, which means that you need to go careful when you apply the paint. It is also a good idea to cover the hinges and any other piece of metalwork with masking tapes. You should also remove the handles too.
Clean and prep
Once you have removed the doors, or covered over all the metalwork as needed, you need to make an effort to prep the doors and get them ready for painting. The most important step is to clean them, particularly if they have some grease patches on them. There are set cleaners that you can use if this is an issue. It is also a good idea to rub the surface of the doors with a light sandpaper, as this will help the paint to grip to the door.
Prime
When the doors are dry, they are ready for primer. Prime is a base for your paint and you need to make sure that you pick primers that are designed to work on the surface that you have. That said, many cabinet paints will say that they do not require primer in order to work; so it is worth checking this before you spend our more money on primer.
Choose the right paint
The paint that you buy will really depend on what door type you have and the finish that you want to achieve with your paint too. If your cabinet door is laminated in its nature, then you may want to buy a paint which is designed to be used on wood, melamine and MDF. If the kitchen doors are wooden or already painted; then eggshell or interior wood paint should work fine and if you want to use chalk paints, then this will also work, but you will need to seal the top coat with wax or varnish.
You should also be prepared to add a few coats of paint, allowing each one to dry thoroughly in-between, before applying the next coat.
Painting cupboards is a great way to give them a new lease of life, so, what are you waiting for? Grab your favourite colour and a paintbrush and get to work. We can promise you that you won't regret making the effort to transform this all important room.